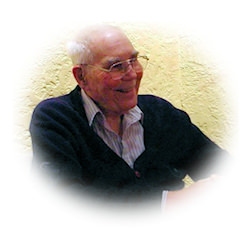 What is Home Health Care?
Home health care consists of medical care provided in the patient's home through licensed, certified agencies such as Green County Home Health Care.
Services are provided by registered nurses, certified aides, and registered therapists under a written plan of care approved by your personal physician.
After receiving your physician's order, a home health registered nurse will contact you and come to your home. The nurse will evaluate your consideration and start your course of treatment. Your treatment will be adjusted to meet your changing needs by coordinating all changes with your physician. When you are better and no longer need home health services, your home health care will be discontinued.
Home health care was created by Medicare, specifically to provide medical care in the home for patients who have difficulty leaving their home.
Medicare planners knew that patients will recover faster when receiving care in their home because they are not required to undergo the stress and exposure of repeat trips to a medical facility.
Who is Eligible to Receive Home Health Care?
Medicare will pay for 100% of home health services for a qualified Medicare beneficiary.
To qualify a patient must

: Be confined to the home except for infrequent or short absences or trips for medical care. The patient generally has a condition due to an illness or an injury, which restricts their ability to leave their place or residence without the assistance of another person. This does NOT mean that a patient has to be Bed Bound!
Require either skilled nursing services, or physical, occupational or speech therapy services. Click Here to learn more

Why you should choose Green Country Home Health Care
Green Country Home Health Care was founded on the principle of providing the highest quality care to our patients. Our Medicare Team of highly qualified professional Nurses and Home Health Aides understand what patients go through, and know what home care patients need.
At Green Country, we have built our organization around providing precisely the kind of care that patients need, each patient has an individual "plan of care" for their specific needs designed by our nurses in conjunction with the patient's physician. Our goal is recovery of patients to the highest level possible of wellness and independence.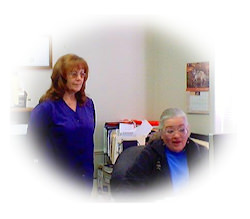 At Green Country, we call ourselves "The Nursing Specialists" based on our policy of providing all skilled nursing care with highly trained and experienced RNs. Our RNs have extensive experience and expertise in all areas of nursing, including acute and chronic illnesses of the elderly, and Geriatric Psych.
Green Country Home Health Care provides a full line of home health services including skilled nursing, home health aides, physical, occupational, and speech therapy, and medical social services.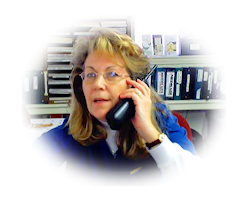 How to get Home Health Care?
You must have a doctor's order to receive home health care
Either your doctor or his nurse will suggest home care or you may ask them for the order if you believe you qualify.
Call 918-779-7364 Green Country Home Health Care and we will contact your physician for you.
Official U.S. government booklet about Medicare home health care benefits.pdf